Course Overview For Web Designing Course
This web designing course in Indore, is designed to support individuals learn and develop their talents from the ground up. The interactive web design course is taught by experienced professionals who will go through each topic in great detail and provide real-world examples. Each assignment is designed to give you a taste of real-world IT work. Using mock interviews, technical interviews, group discussions, and real-time projects, you will be able to better your corporate skills as well as your technical abilities.
Web designing Training Online Prerequisites and syllabus
Students having a B.E/B.Tech or Diploma backgrounds are generally welcomed on this web designing course in Indore, to boost their chances of being incorporated into a well-functioning business, as IT firms are especially looking for diplomas or degrees certificates. If you want to start working as a freelancer but don't have a degree, don't worry; if you have a basic grasp of computers, you may simply enroll in this UI Development Course in Indore .
Web Designing Course Curriculum at A2N in Indore
Online web design training course in Indore is aimed at teaching you the fundamentals from the ground up. During the training, you will learn how to develop basic web pages, websites, responsive websites with and without bootstrap, convert PSD files to photoshop, and much more. Notepad++, sublime text, visual studio, FileZilla, adobe photoshop, GitHub, and other web design tools and approaches will also be addressed. Throughout your learning journey, our expert trainers at the Indore will aid you in developing your abilities and becoming industry-ready. To strengthen your techno-managerial abilities, work on group projects, mock interviews, group discussions, and internships to get real-time information, comprehend the stages of the project life cycle, and learn from professional front-end engineers.
Get a chance to work with a professional IT team in a corporate environment. After finishing this training, you will be well ready to start your career as a front-end developer. If you want to work as a consultant, this course can help you build a strong portfolio. You'll be able to quickly grasp customers' needs and accomplish jobs to a professional level.
Students at the Indore will benefit from this curriculum in a variety of ways, including:
Learn advanced technical skills like HTML5, CSS3, jQuery, Javascript, and Bootstrap with tools like Notepad++. Sublime, Visual Studio, Filezilla, Adobe Photoshop, Github, and others.
Build a strong portfolio to attract potential employers and clients.
Become industry-ready with expert guidance.
Build professional connections by connecting with the expert team at the IT firms.
Get individual mentorship for career development and growth
Get personalized resumes designed and mock interviews practice sessions
Learn from the experience of our alumni
Get a free demo session before enrolling in the training
Learn the intricacies and functionalities of a good web design
Design websites with good site architecture, user-friendly interface, and SEO optimization.
Book a seat now for this web designing training online and get opportunities knocking at your doorstep. Enroll today and build a career as a professional web designer!
Skills you Learn
HTML5
CSS3.0
Bootstrap
JavaScript
JQuery
Website Hosting
Responsive Web Design
Training option available with ReactJs and AngularJs
Tools & Technologies you Learn
Live Projects in Internship
Project 1
Tourism website
Create tourism website with HTML, CSS, and Javascript
Build a responsive website for a school with Bootstrap
Project 3
Restaurant website
Build a responsive website for restaurant using Bootstrap Grid system
Project 4
eCommerce website
Build Responsive eCommerce website with HTML, CSS, and Bootstrap
Project 5
Todos application
Build a Todos application using HTML5,CSS3.0 and JS
Project 6
Wikipedia Search Application
Build a Wikipedia Search Application using HTML5, CSS3, JS.
Career opportunities after Web Design Training
We create a space for guaranteed job offers from various corporate segments such as IT sectors, software organizations, law firms, chartered accounting firms, and many more, while also ensuring that each individual participant's knowledge check standards are met with great care and attention.
Let's have a look at some of the employment possibilities you can be eligible for after completing a web design course in Indore .
Front end web developer
Web Designer
UI Developer
HTML Developer
Backend Developer
Web Analyst
Senior web analyst
Web Marketing Analyst
Web Designing consultant
Salary Range after Web Design Training
Your job after completing web development courses in Indore will be to design an innovative and unique graphical interface that will create an impact on the virtual world.
If you are a fresher in this field, you might be able to earn 3-5 lakhs per annum.
If you are an experienced web developer, you might be able to earn a salary that ranges from 20 to 40 lakhs per year.
Achieve your desired Job role and Career option by getting trained by our expert career consultant panel after the completion of course
Interpersonal Skill Development Training
Resume Building
Mock Interview
Learn from Previous Interviews
Build Professional Connections
Group Discussions
Full Course Syllabus
Introduction to HTML
How to Use Head & Body Section In HTML
HTML elements
HTML page structure
HTML Editors
HTML Documents
How to use Headings & Paragraphs
HTML Linking
How to insert images in HTML
Empty HTML Elements
HTML Attributes
HTML Horizontal Rule & Line Breaks
HTML Text alignment & Formatting
HTML Quotations & Comments
HTML Colors & CSS
HTML Lists
HTML Tables
HTML Frames
HTML Forms
Real Time Activity
Sample Illustration on creating real time web pages using HTML
Task
Create Web pages using HTML – on completion of above topics, one can able to build their own webpages
What is CSS?
Different ways to write CSS e.g. external, internal, inline
Styling of HTML elements-text
Selectors in CSS
Attributes in CSS
Attribute Selectors
Links, lists and tables
Writing Media Rules for Mobiles, Tabs & Other Devices
Image Sprites and Gradients
CSS Pseudo Classes and Pseudo Elements
Real Time Activity
Sample Illustration on using CSS concepts in designing real time web pages
Task
Create and design web pages using HTML and CSS – On completion of above topics, one can able to use CSS concepts to enhance the design of the web pages
Introduction to Bootstrap
Containers
Bootstrap Grids
Flex Properties
Bootstrap Carousels
Bootstrap Tooltips
Bootstrap Modals
Real-Time Activity
Sample Illustration on creating responsive web pages using Bootstrap concepts
Task
Create responsive Webpages using Bootstrap - On completion of the above topics, one can able to use Bootstrap concepts to create responsive web pages.
Introduction to Js
Array Methods (e.g. map(), filter() etc.
Callback functions
Async Await
call(), bind(), apply()
JSON
JSON Objects
Ajax
Variables And Methods
Functions
Array Methods
Events
Create Elements
Attributes
Set Timeout
Set Interval
Browser Storages
Call apply bind
Closure
Callbacks
Promises
Async Await
Real-Time Activity
Task
Create faster Webpages using Javascript - On completion of the above topics, one can able to use Javascript concepts to create faster and efficient web pages.
Introduction to jQuery
Adding jQuery to web pages
jQuery Selectors
jQuery Events
jQuery Hide/Show/Fade Effects
How to use jQuery plugins in the website
Real Time Activity
Sample Illustration and tasks on below mentioned list
Task
How to use jQuery Plugins to the websites
Why Choose Us
A2N Academy provides a one-stop solution for all of your professional demands by providing you with a variety of perks that will provide you with comprehensive IT industry training. The specifically tailored training addresses each student's specific needs in order to assist them to achieve their desired goal of becoming a successful IT professional. Our unique curriculum and disciplined training assist each student in strengthening their talents, acing interviews, and landing jobs in reputable firms all around the world.
Real-time projects and assignments
Live Instructor-led training and expert guidance
Free internship opportunities
Placement guidance and Career counseling
Mock interview and Resume building
Flexible schedule at your own chosen time
Explore your professional network
Certification and Recommendation letter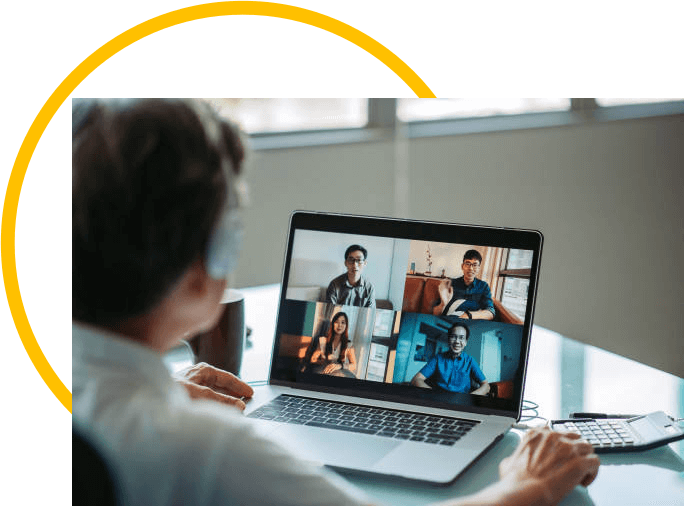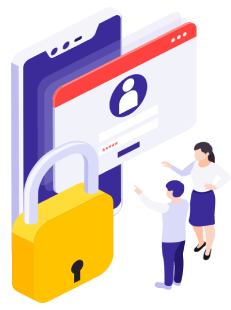 Unlock Your successful Career Today!
Get Real time experience, Work with industry experts and get Practical exposure through our internship program. Step into the IT world with confidence.
Sign up for Free


Course fee
Contact for price

Placements
100% placement support

Internship
2 Months IT Internship
Contact Us
Who can take this course?

Freelance/Consultants
Looking forward to start your career as freelance designer or consultant this web designing training will provide you the best of opportunities to kick start your profession as a freelancer or consultant.

Students/Freshers
Learn from basics the concept of website designing even if you dont have any technical background. Start your career today as front end developer today with a minimum requirement of a having a graduation or a diploma degree.

Working Professionals
Upskill your technical skills by adding this trending web designing skills to your resume. Balance your work timings and learn at your preferred timings directly under the guidance of industry experts.

Individual with Career Gap
Planning to start your career after a career gap, not at all an issue. A2N Academy brings you this intricately designed web designing training and internship opportunity to help you gain relevant knowledge and practical experience.

Individual with Career Shift
Step into the IT Industry with this web designing training and get an opportunity to learn this trending web designing skills. Enroll in the internship program to get exposure of working with real time projects and professionals in the industry.

Individual who want to start their career
Step into digital world by completing this frontend development course from basics to advanced level. Learn from industry professionals and complete your internship to get real time experience. Footstep into the IT Industry today!
Recently Placed Students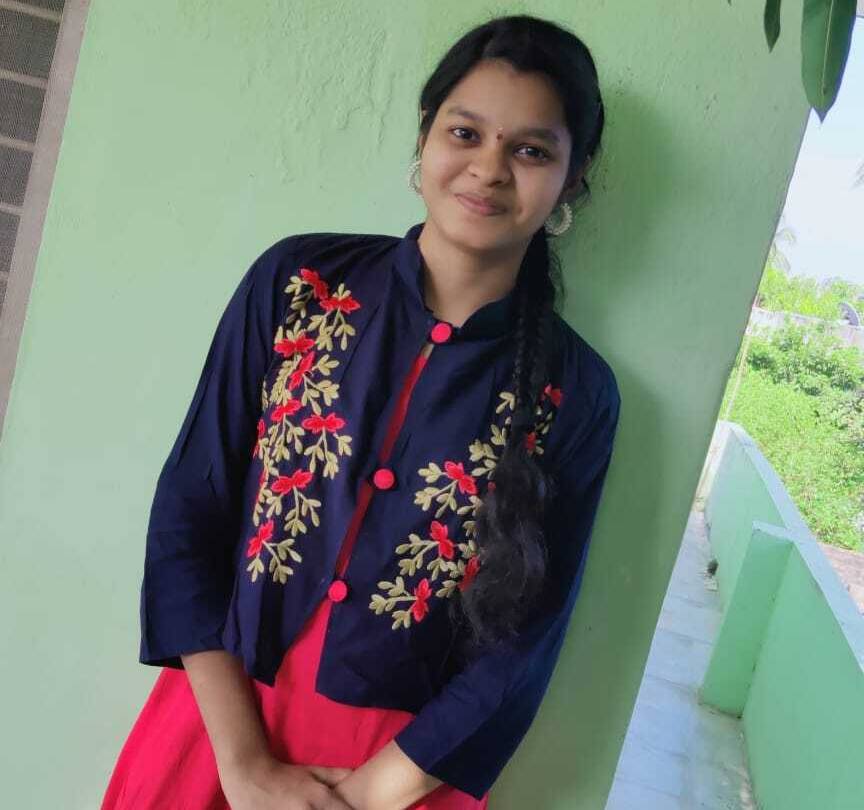 Name:
Nanditha
Passedout Year:
2020
Specialization:
Btech
Package:
4lacs
Placed In: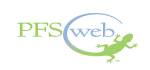 I am nanditha I took training in a2n academy then I got a job the way of explanation is too good and doubt clarification was absolutely too good Trainer is very patience and way of explanation very good I placed in pfs web Thanks for a2n academy 😊😊😊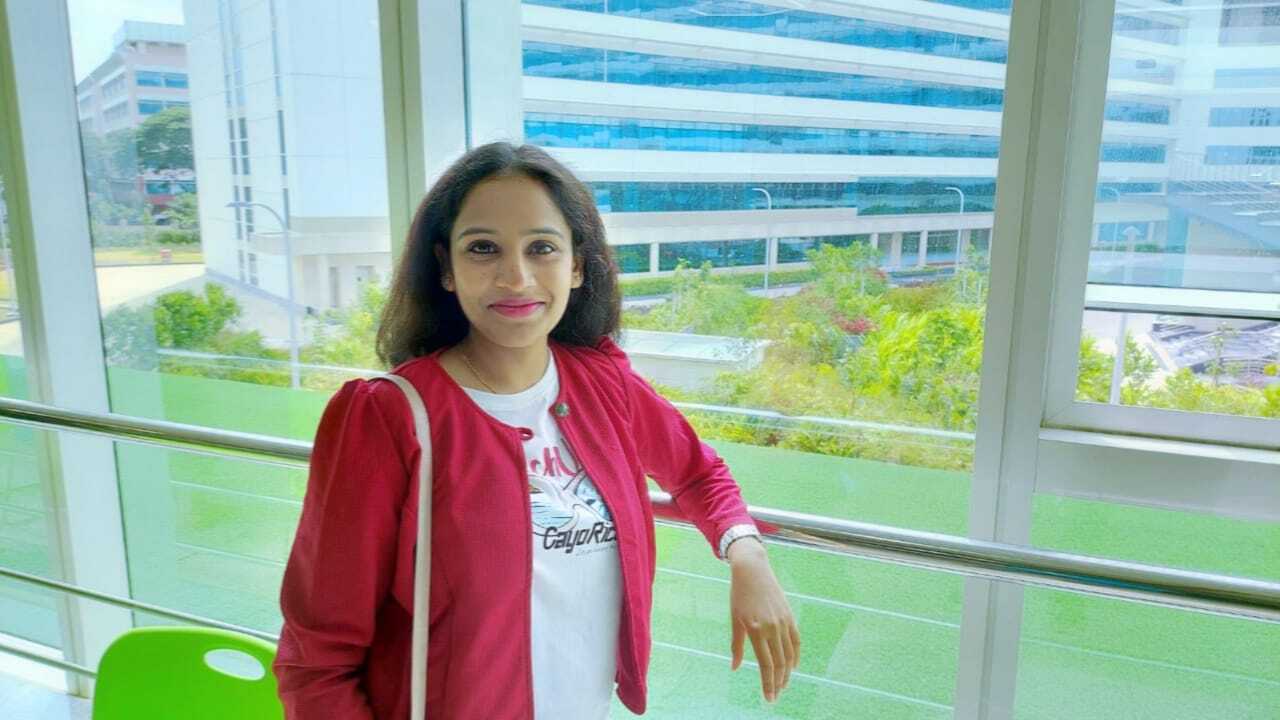 Name:
Amrita
Passedout Year:
2010
Specialization:
BCA
Package:
4lacs
Placed In: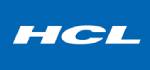 Very professional institute for web designing and react js.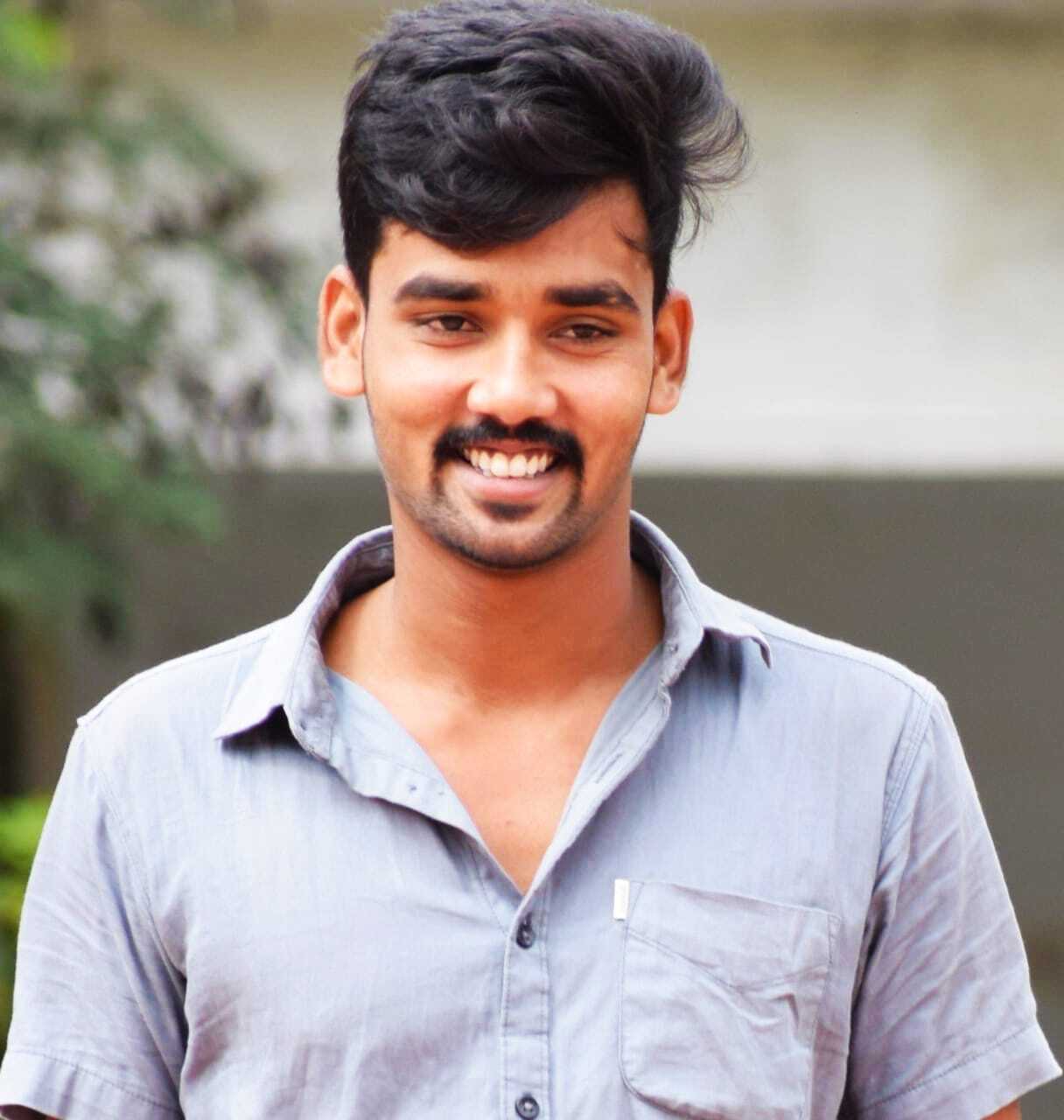 Name:
Mukesh
Passedout Year:
2021
Specialization:
BE(Mechanical)
Package:
3.36lacs
Placed In: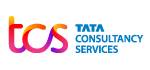 Excellent training institute and trainers are very talented and explained me everything detailed in good manner and the training helped me very well to placed in the company.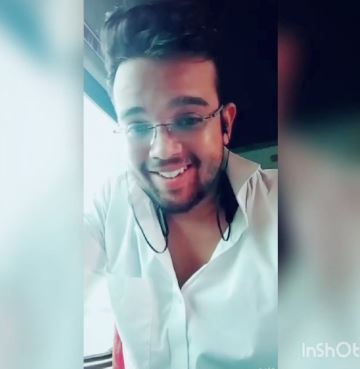 Name:
Shantanu
Passedout Year:
2015
Specialization:
BTech
Package:
4.5lacs
Placed In: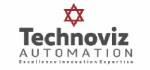 A2n academy is the best institute to gain knowledge and get placed in good IT firm. Faculties are very friendly and helpful. Even Hr is very supportive, she will help you with everything you need for completion of course and getting good placements 😊. I recommend everyone to join A2n Academy if you want to make good career in IT industry, they will teach you everything from scratch. I thank A2n Academy for providing such great opportunity and getting me placed in good IT firm 😊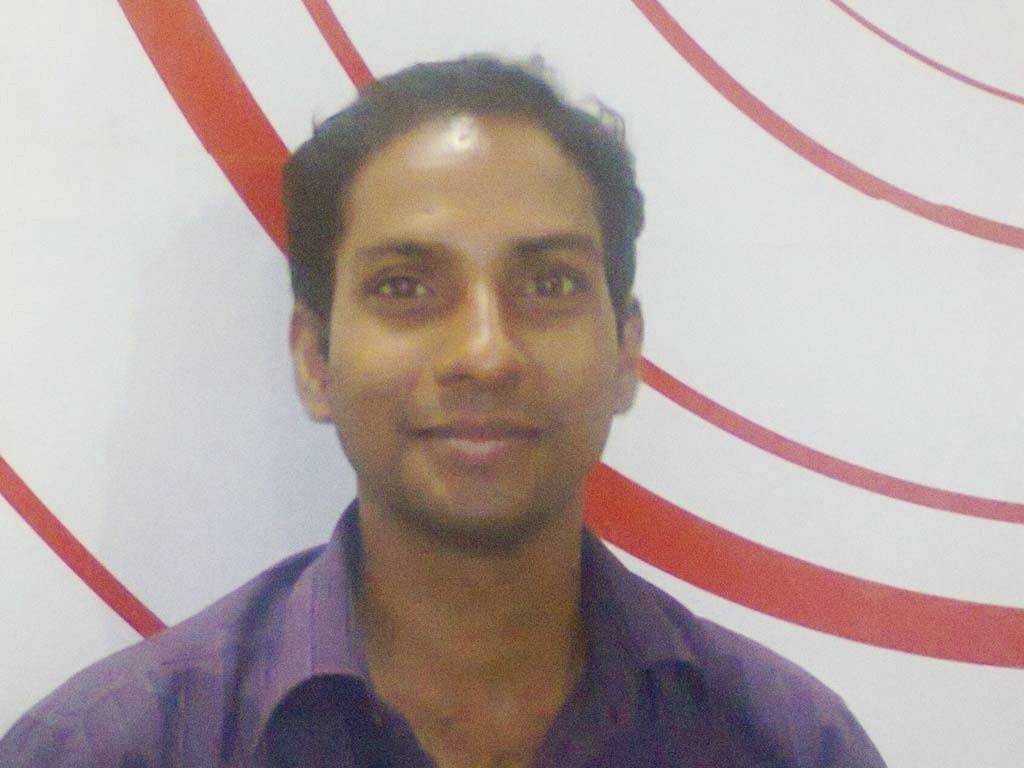 Name:
Vikas
Passedout Year:
2019
Specialization:
MCA
Package:
3lacs
Placed In: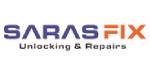 Good quality training provided. Step by step professional guidance proved to be very helpful for me.
FAQ's
The duration of the online web designing training is 2 months. For more information, regarding the fee structure contact us today.
In this training you will be learning technical skills like HTML5, CSS3, Bootstrap, Jquery, and Javascript with real-time projects and practical examples. To get more details on the course, connect with our course counselors today!
Once you have completed your training in website designing, you can opt for our internship option. You can also start your career as a freelancer or a professional web designer. You can also start your firm by designing a website of your own after the completion of this training.
Yes, you can complete your internship with IT firms and gain experience and start your career as a web designer. You also have the option of pursuing your career as a freelance web designer after the completion of the web design training.
There is no specific for doing this web development training, the individual should have a basic of 10+2 degree. However, if you planning to pursue your career as a full-time web designer, it is recommended for you to have a bachelor's or diploma degree.
Yes, we have a demo available for this training. Before enrolling in the training you can take up a demo session with our expert trainers.
After the completion of the web designing training you can work as:
Front end web developer
Web Designer
UI Developer
HTML Developer
Backend Developer
Web Analyst
Senior web analyst
Web Marketing Analyst
Web Designing consultant
Yes, you can learn web designing training online, even if you have no technical knowledge or background. The expert trainers will help you learn everything in great detail with practical examples and applicability during the training.
Web designing jobs are expected to increase with an average rate of 27%, as stated by The Bureau of Labour Statistics. Websites are a mandatory requirement for any business/organization these days and hence web designer jobs are always on demand.
You can pursue react js or angular training after the completion of the web design training, to upskill yourself. You can also do full-stack development training to gain complete knowledge on front-end development, backend development, and the database.