Course Overview For Web Designing Course
We focus on developing web design abilities in applicants through our web design course in Patna which employs a learning-by-doing method and creates responsive websites from scratch for all devices, including desktops, mobile phones, and tablets, with the objective of fostering applications.
Course Details
Our academy makes a difference in the lives of candidates by providing online web design education and the highest feasible remuneration for entry-level web designers and web developers. Every piece of advice we provide applicants will help them improve their web design abilities, and our Real-World Projects will allow you to learn more about website design and development, as well as the internet business, while also building your resume and gaining corporate exposure. Once you have completed your web design degree, the academy will assist you in finding a well-paying work in Patna.
Prerequisites for Web Designing Course Online
Because IT businesses do not demand a degree or accreditation,our online web design course is open to anybody with a basic understanding of computers. Candidates with a B.E., B.Tech., or Diploma degree may apply based on their qualifications, as this would enhance their chances of landing a job with a reputable IT business in Patna.
Additional Benefits
We promise that both job seekers and present workers will profit from our comprehensive online Web Designing Course in Patna, which will aid you in finding employment with well-known IT businesses all around the world.
Some of the subjects we cover are HTML5, Bootstrap 4, Javascript, Website Hosting and Tools, UI Design, CSS 3.0, and Wireframe Principles.
After finishing this online web design course, entry-level designers can work as Web designers, Web developers, UX designers, UI designers, and Front-End Web designers.
Because we understand how the IT business operates, our online web design course may be useful to you.
We can help you obtain the business experience you'll need for a job in information technology.
The web design course will help you organize your studies and teach you how to communicate with clients.
Candidates will learn how to create responsive designs with and without the Bootstrap framework in our online web design course.
We can assist you with everyday chores as well as educate you how to use cutting-edge industrial applications.
Our academy will educate you how to utilize technologies that will make it easier for you to create websites and manage code.
Skills you Learn
HTML5
CSS3.0
Bootstrap
JavaScript
JQuery
Website Hosting
Responsive Web Design
Training option available with ReactJs and AngularJs
Tools & Technologies you Learn
Live Projects in Internship
Project 1
Tourism website
Create tourism website with HTML, CSS, and Javascript
Build a responsive website for a school with Bootstrap
Project 3
Restaurant website
Build a responsive website for restaurant using Bootstrap Grid system
Project 4
eCommerce website
Build Responsive eCommerce website with HTML, CSS, and Bootstrap
Project 5
Todos application
Build a Todos application using HTML5,CSS3.0 and JS
Project 6
Wikipedia Search Application
Build a Wikipedia Search Application using HTML5, CSS3, JS.
Career Opportunities After Pursuing Web Designing Course in Patna
Our online web design and front end development training is tailored to each candidate's specific needs. Our web design courses are designed with job seekers and working professionals in mind. The best thing about this online web design academy is that it offers job placement with IT, software, and web design companies.
You can apply for the following jobs after completing the Web Designing Course in Patna .
Front end web developer.
UI Developer.
Front end developer
Web Designer.
Software Engineer.
Front End Web Designer.
HTML Developer.
Salary Expectations
After taking a Web Development Course in Patna, you'll be able to create intuitive and creative websites and user interfaces.
You could be able to make 3-5 lakhs per year as a newcomer in this field.
If you have experience as a web developer, you may be able to make a salary of up to 40 lakhs per year.
Achieve your desired Job role and Career option by getting trained by our expert career consultant panel after the completion of course
Interpersonal Skill Development Training
Resume Building
Mock Interview
Learn from Previous Interviews
Build Professional Connections
Group Discussions
Full Course Syllabus
Introduction to HTML
How to Use Head & Body Section In HTML
HTML elements
HTML page structure
HTML Editors
HTML Documents
How to use Headings & Paragraphs
HTML Linking
How to insert images in HTML
Empty HTML Elements
HTML Attributes
HTML Horizontal Rule & Line Breaks
HTML Text alignment & Formatting
HTML Quotations & Comments
HTML Colors & CSS
HTML Lists
HTML Tables
HTML Frames
HTML Forms
Real Time Activity
Sample Illustration on creating real time web pages using HTML
Task
Create Web pages using HTML – on completion of above topics, one can able to build their own webpages
What is CSS?
Different ways to write CSS e.g. external, internal, inline
Styling of HTML elements-text
Selectors in CSS
Attributes in CSS
Attribute Selectors
Links, lists and tables
Writing Media Rules for Mobiles, Tabs & Other Devices
Image Sprites and Gradients
CSS Pseudo Classes and Pseudo Elements
Real Time Activity
Sample Illustration on using CSS concepts in designing real time web pages
Task
Create and design web pages using HTML and CSS – On completion of above topics, one can able to use CSS concepts to enhance the design of the web pages
Introduction to Bootstrap
Containers
Bootstrap Grids
Flex Properties
Bootstrap Carousels
Bootstrap Tooltips
Bootstrap Modals
Real-Time Activity
Sample Illustration on creating responsive web pages using Bootstrap concepts
Task
Create responsive Webpages using Bootstrap - On completion of the above topics, one can able to use Bootstrap concepts to create responsive web pages.
Introduction to Js
Array Methods (e.g. map(), filter() etc.
Callback functions
Async Await
call(), bind(), apply()
JSON
JSON Objects
Ajax
Variables And Methods
Functions
Array Methods
Events
Create Elements
Attributes
Set Timeout
Set Interval
Browser Storages
Call apply bind
Closure
Callbacks
Promises
Async Await
Real-Time Activity
Task
Create faster Webpages using Javascript - On completion of the above topics, one can able to use Javascript concepts to create faster and efficient web pages.
Introduction to jQuery
Adding jQuery to web pages
jQuery Selectors
jQuery Events
jQuery Hide/Show/Fade Effects
How to use jQuery plugins in the website
Real Time Activity
Sample Illustration and tasks on below mentioned list
Task
How to use jQuery Plugins to the websites
Why Choose Us
A2N Academy provides a one-stop solution for all of your professional demands by providing you with a variety of perks that will provide you with comprehensive IT industry training. The specifically tailored training addresses each student's specific needs in order to assist them to achieve their desired goal of becoming a successful IT professional. Our unique curriculum and disciplined training assist each student in strengthening their talents, acing interviews, and landing jobs in reputable firms all around the world.
Real-time projects and assignments
Live Instructor-led training and expert guidance
Free internship opportunities
Placement guidance and Career counseling
Mock interview and Resume building
Flexible schedule at your own chosen time
Explore your professional network
Certification and Recommendation letter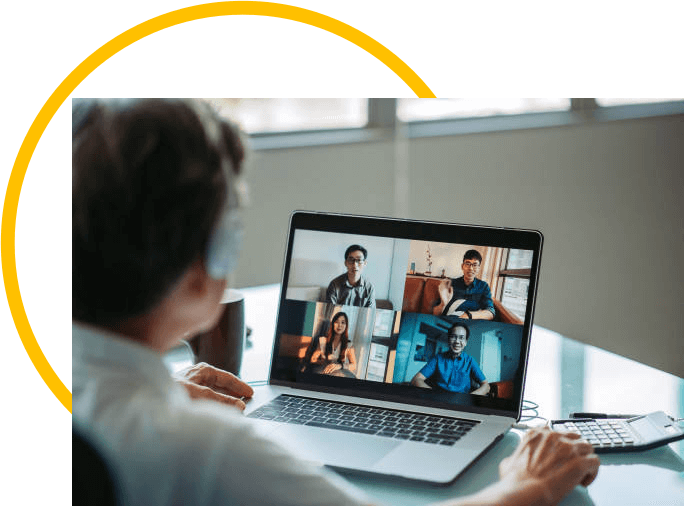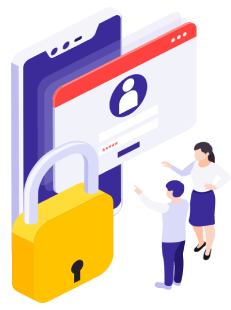 Unlock Your successful Career Today!
Get Real time experience, Work with industry experts and get Practical exposure through our internship program. Step into the IT world with confidence.
Sign up for Free


Course fee
Contact for price

Placements
100% placement support

Internship
2 Months IT Internship
Contact Us
Who can take this course?

Freelance/Consultants
Looking forward to start your career as freelance designer or consultant this web designing training will provide you the best of opportunities to kick start your profession as a freelancer or consultant.

Students/Freshers
Learn from basics the concept of website designing even if you dont have any technical background. Start your career today as front end developer today with a minimum requirement of a having a graduation or a diploma degree.

Working Professionals
Upskill your technical skills by adding this trending web designing skills to your resume. Balance your work timings and learn at your preferred timings directly under the guidance of industry experts.

Individual with Career Gap
Planning to start your career after a career gap, not at all an issue. A2N Academy brings you this intricately designed web designing training and internship opportunity to help you gain relevant knowledge and practical experience.

Individual with Career Shift
Step into the IT Industry with this web designing training and get an opportunity to learn this trending web designing skills. Enroll in the internship program to get exposure of working with real time projects and professionals in the industry.

Individual who want to start their career
Step into digital world by completing this frontend development course from basics to advanced level. Learn from industry professionals and complete your internship to get real time experience. Footstep into the IT Industry today!
Recently Placed Students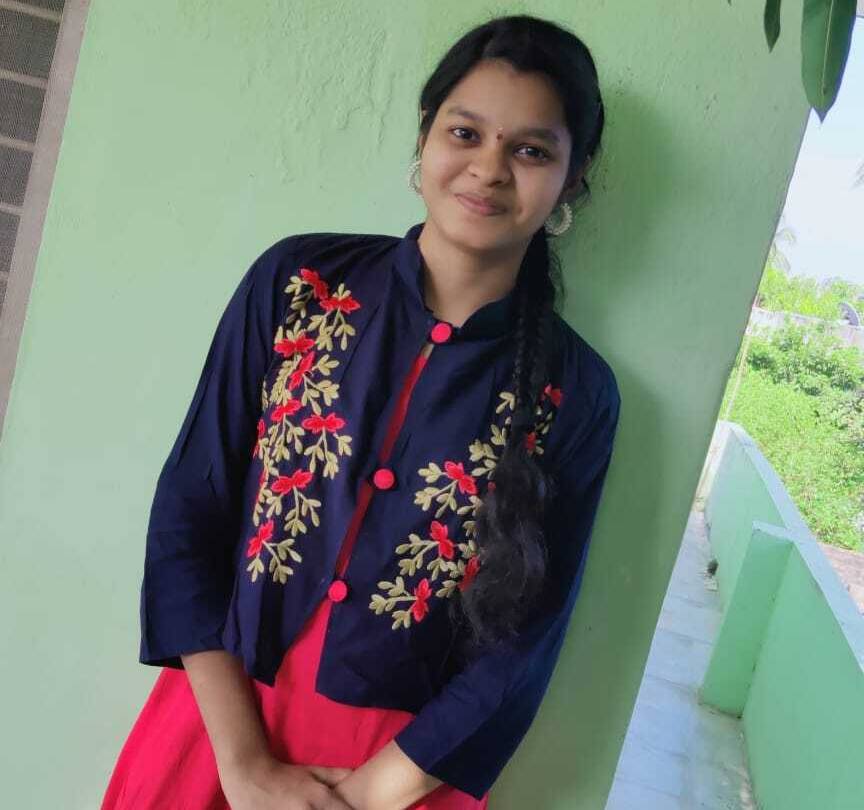 Name:
Nanditha
Passedout Year:
2020
Specialization:
Btech
Package:
4lacs
Placed In: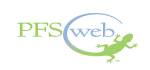 I am nanditha I took training in a2n academy then I got a job the way of explanation is too good and doubt clarification was absolutely too good Trainer is very patience and way of explanation very good I placed in pfs web Thanks for a2n academy 😊😊😊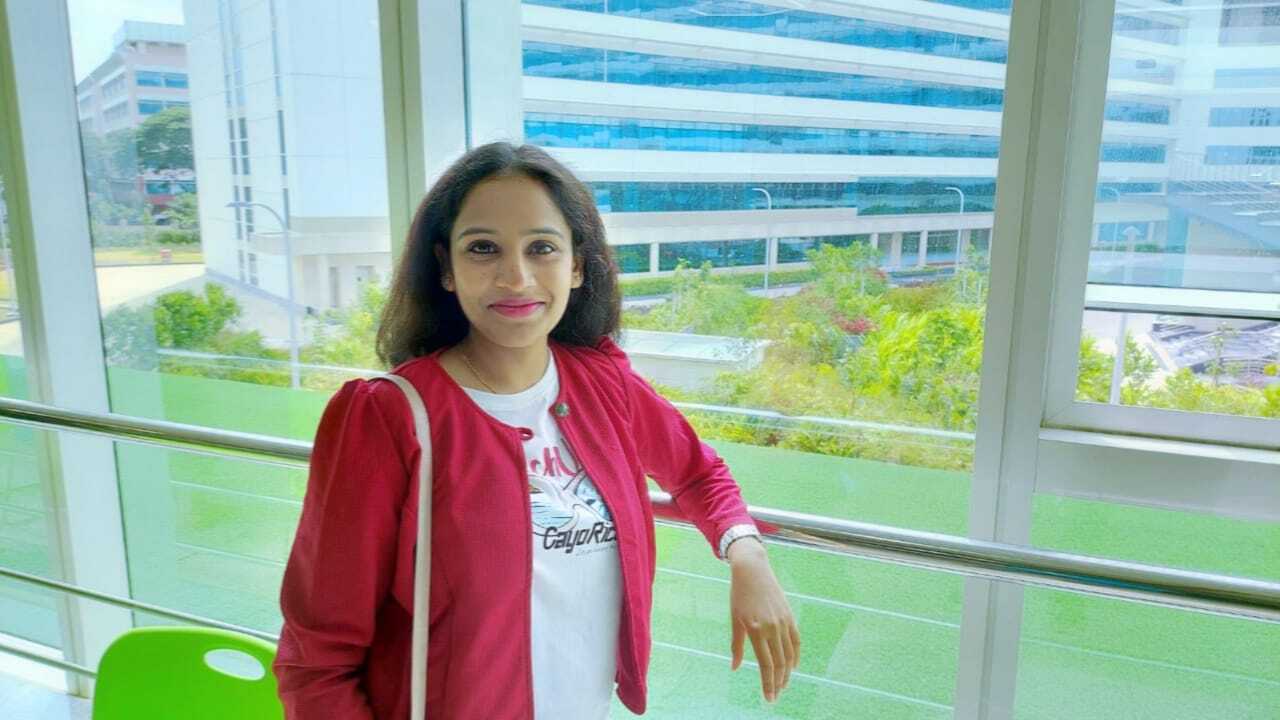 Name:
Amrita
Passedout Year:
2010
Specialization:
BCA
Package:
4lacs
Placed In: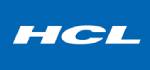 Very professional institute for web designing and react js.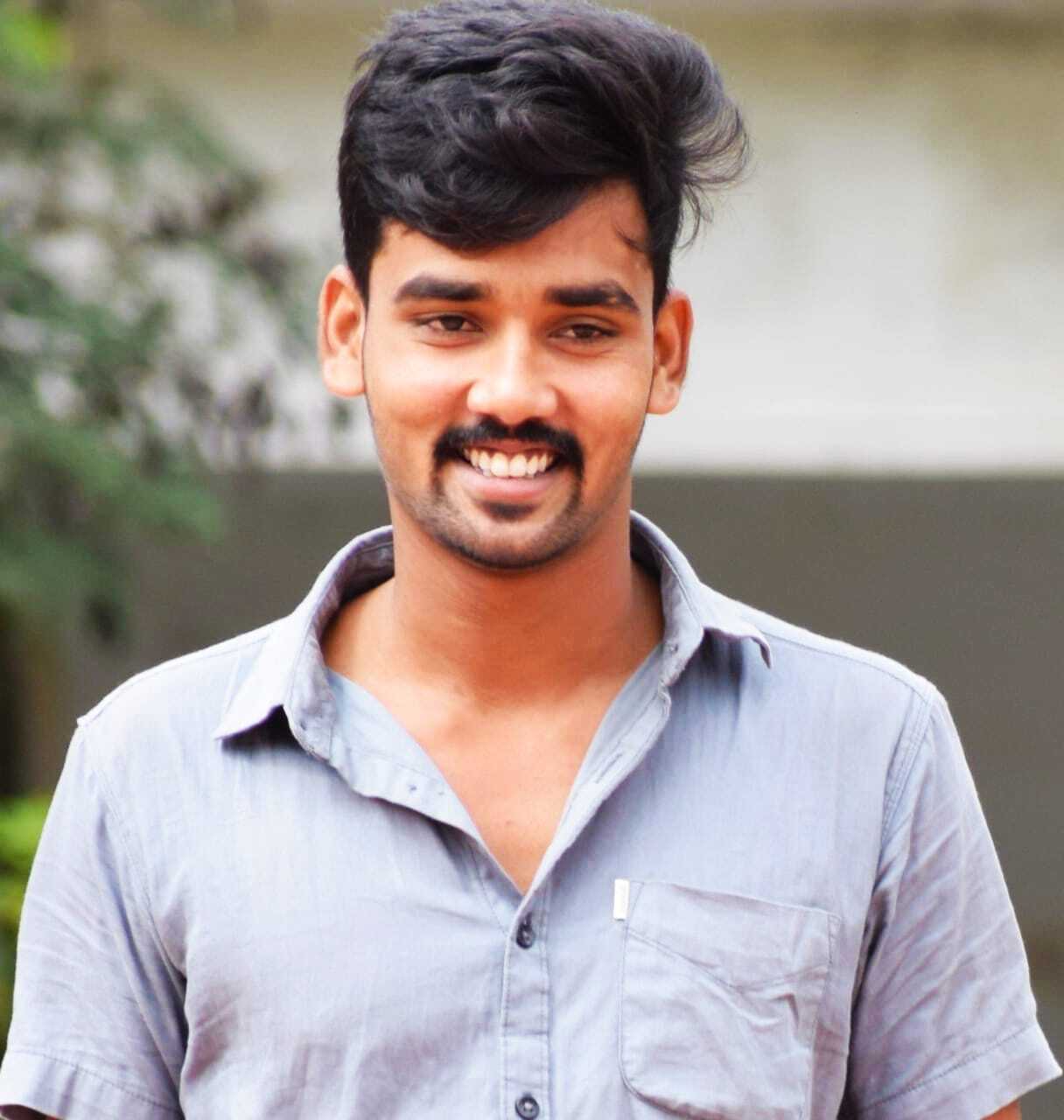 Name:
Mukesh
Passedout Year:
2021
Specialization:
BE(Mechanical)
Package:
3.36lacs
Placed In: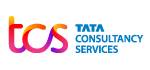 Excellent training institute and trainers are very talented and explained me everything detailed in good manner and the training helped me very well to placed in the company.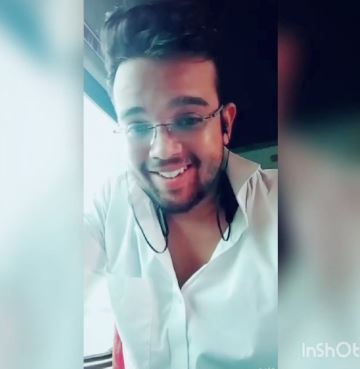 Name:
Shantanu
Passedout Year:
2015
Specialization:
BTech
Package:
4.5lacs
Placed In: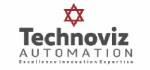 A2n academy is the best institute to gain knowledge and get placed in good IT firm. Faculties are very friendly and helpful. Even Hr is very supportive, she will help you with everything you need for completion of course and getting good placements 😊. I recommend everyone to join A2n Academy if you want to make good career in IT industry, they will teach you everything from scratch. I thank A2n Academy for providing such great opportunity and getting me placed in good IT firm 😊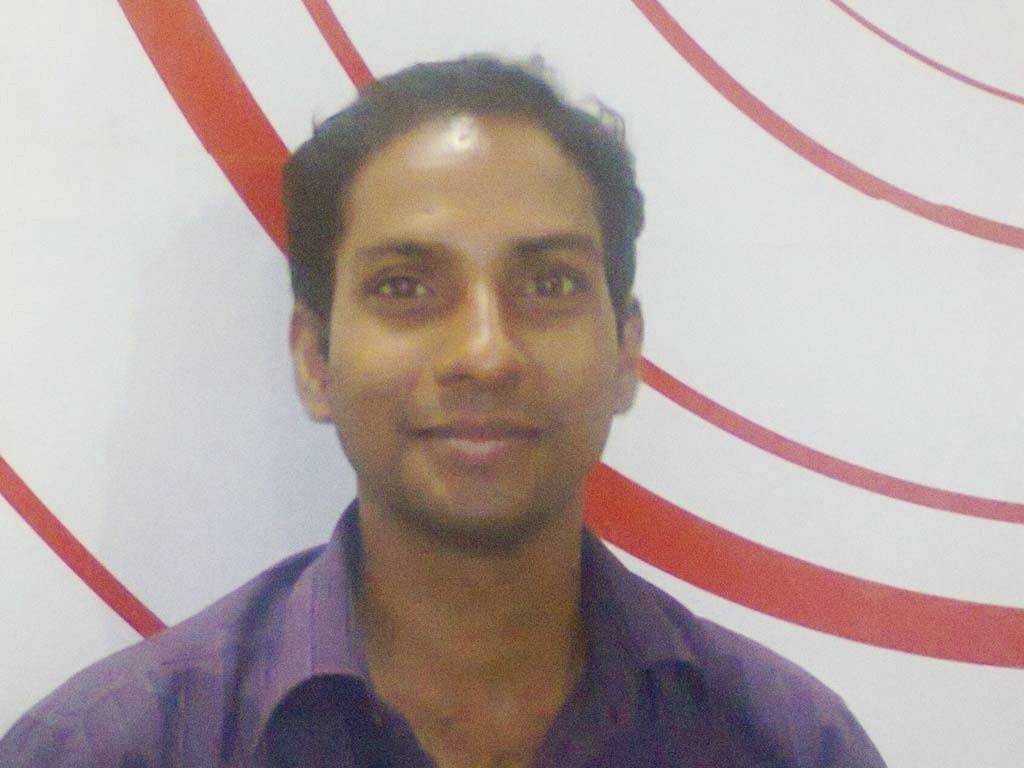 Name:
Vikas
Passedout Year:
2019
Specialization:
MCA
Package:
3lacs
Placed In: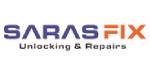 Good quality training provided. Step by step professional guidance proved to be very helpful for me.
FAQ's
Web design is a career that entails planning, developing, and managing websites. Graphic design, interface design, coding, user experience design, search engine optimization, and other talents and disciplines are all part of web design.
Learning web design is a constant process, although it may be accomplished in months. Learning HTML, CSS, and the fundamentals of JavaScript takes just 2 months with our course online.
Web design is an excellent option/opportunity for establishing a career in the IT sector from a professional standpoint. Web designers create websites, web pages, and web apps to help government and non-government organizations, enterprises, industries, and corporations develop their online identities.
Companies offer the following positions after completion of Web Designing training:
UI Developer.
Front end developer.
Web Designer.
Software Engineer.
Front End Web Designer.
HTML Developer.
Yes, the experienced trainers will provide a free demo lesson. You can enroll in the course if you have been convinced by the demo class.
Yes, following successful completion of the Web Designing program with us, we issue a certificate. This qualification will assist you in obtaining a well-paying career.
Yes, each candidate enrolling in the web design course will receive a copy of the course materials.
Web development can be stressful at the best of times, especially when working on a large project with tight deadlines. The industry is typically linked with late evenings and a bad sleep pattern. It's a difficult reputation to overcome, but we believe that over time, developers will learn to better manage their work-life balance.
According to PayScale, the average annual income for a Front End Developer in India is Rs 487,140. Product-based businesses make more money, but getting into them might be difficult. Salaries, on the other hand, are determined by the firm, location, abilities, and experience.
Our customer service representatives are accessible 24 hours a day, 7 days a week. Throughout and after the Web Design with Angular Certification course, the friendly crew will assist you with any questions you may have.